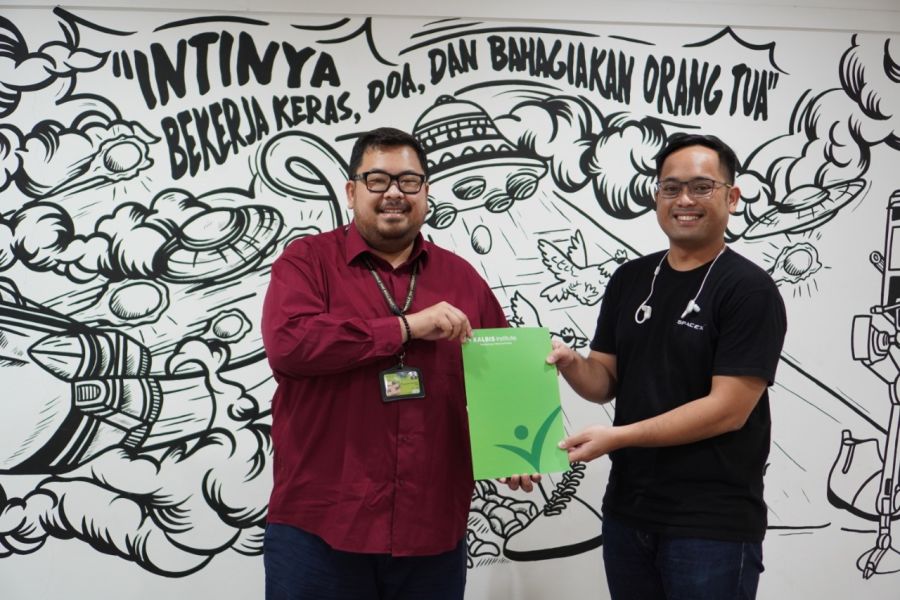 Thursday (10/12), Kalbis Institute again collaborated with PT. You can try Digital, which is one of the agencies in the digital marketing field. As we know, currently the development of the digital world is very fast, so working in the field of digital advertising is one of the most awaited opportunities for students today.
On this occasion the Kalbis Institute was represented by Raymond Christantyo as the Brand Communications Manager of Kalbis Institute and PT. May Try Digital, represented by Bayu as the Representative Head of Jakarta office. In this collaboration, there are various points of cooperation that will be built between the two parties. In this cooperation agreement, both parties agreed to cooperate in several matters such as guest lecturers or guest lecturers on industrial visits, and there was also a huge opportunity for Kalbis Institute students and students to be able to do on the job training at PT Boleh Dicoba Digital which is available. in Jakarta and its head office in Bandung.
"Collaboration with May Try Digital proves again that Kalbis Institute as one of the coporate based universities in Indonesia is always side by side with industry. This is in line with the hope that Kalbis Institute must be able to provide educational services according to industrial needs. It is also hoped that they will be able to provide community service so that they are able to be in line with the tridharma of higher education, namely being able to benefit a lot for others and around them. Said Raymond Christantyo, as Brand Communications Manager of the Kalbis Institute
This collaboration is expected to have a positive impact, not only with PT Boleh Dicoba Digital, but also with various parties so that the Kalbis Institute is able to realize the Transforming Hearts and Minds tagline, which is to create human resources who are ready to compete in the industrial world, and are able to work with their hearts. and the intellect they have.
Kalbis Institute, Transforming Hearts and Minds!
#KalbisRefresh
#HeartsandMinds